Home
Fenty
Fenty
Luxury fashion e-commerce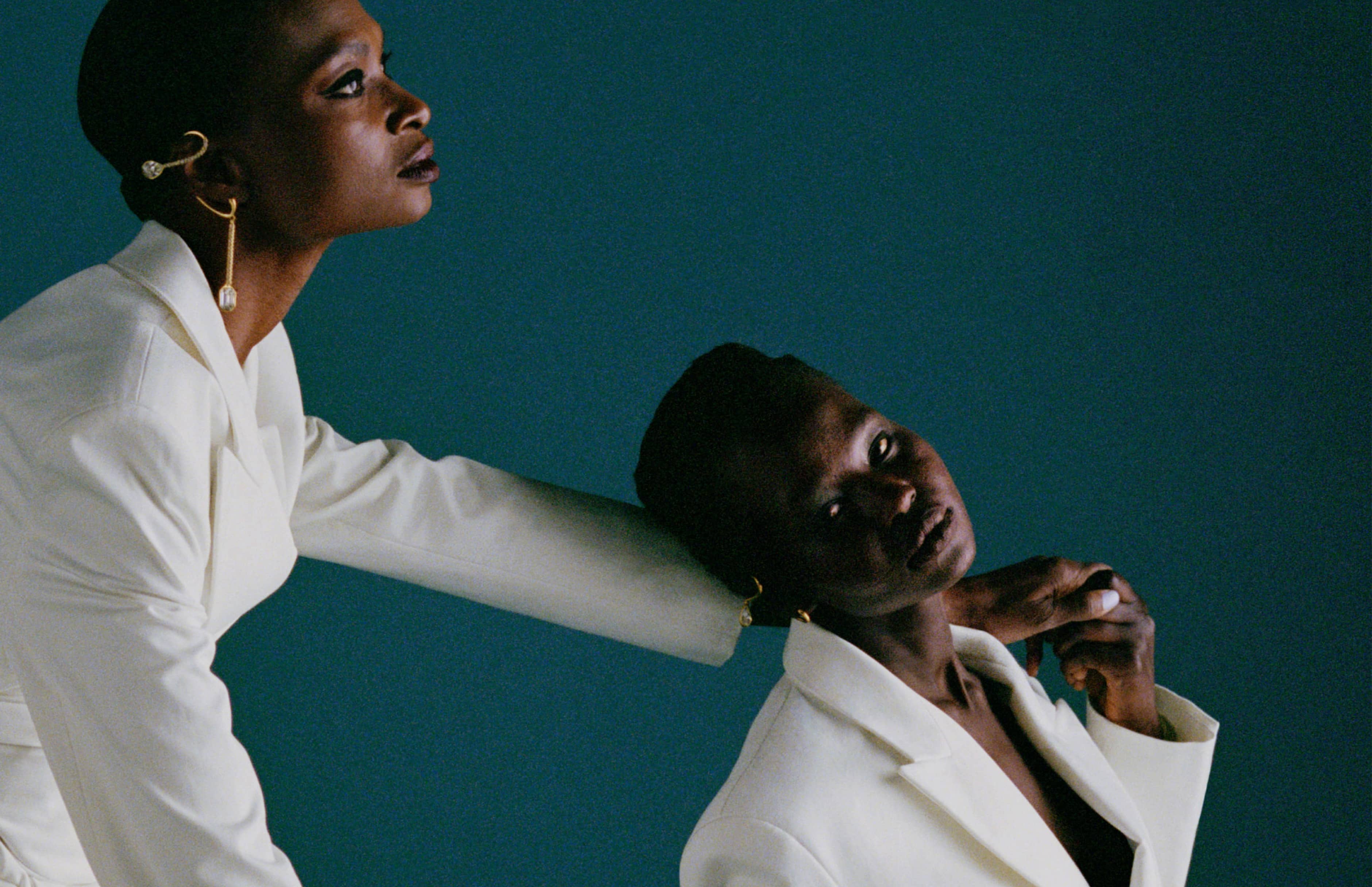 Role:
User Interface and Interaction designer
Agency:
B-Reel London
With no bricks and mortar store, fenty.com is the sole outlet for LVMHs latest fashion house. As the house's main online presence, the platform is the embodiment of Rihanna's vision.
As a part of a small team of Art Directors and Product Designers, we came together with the aim to break luxury fashion e-commerce conventions but also build a reputable yet honouring experience.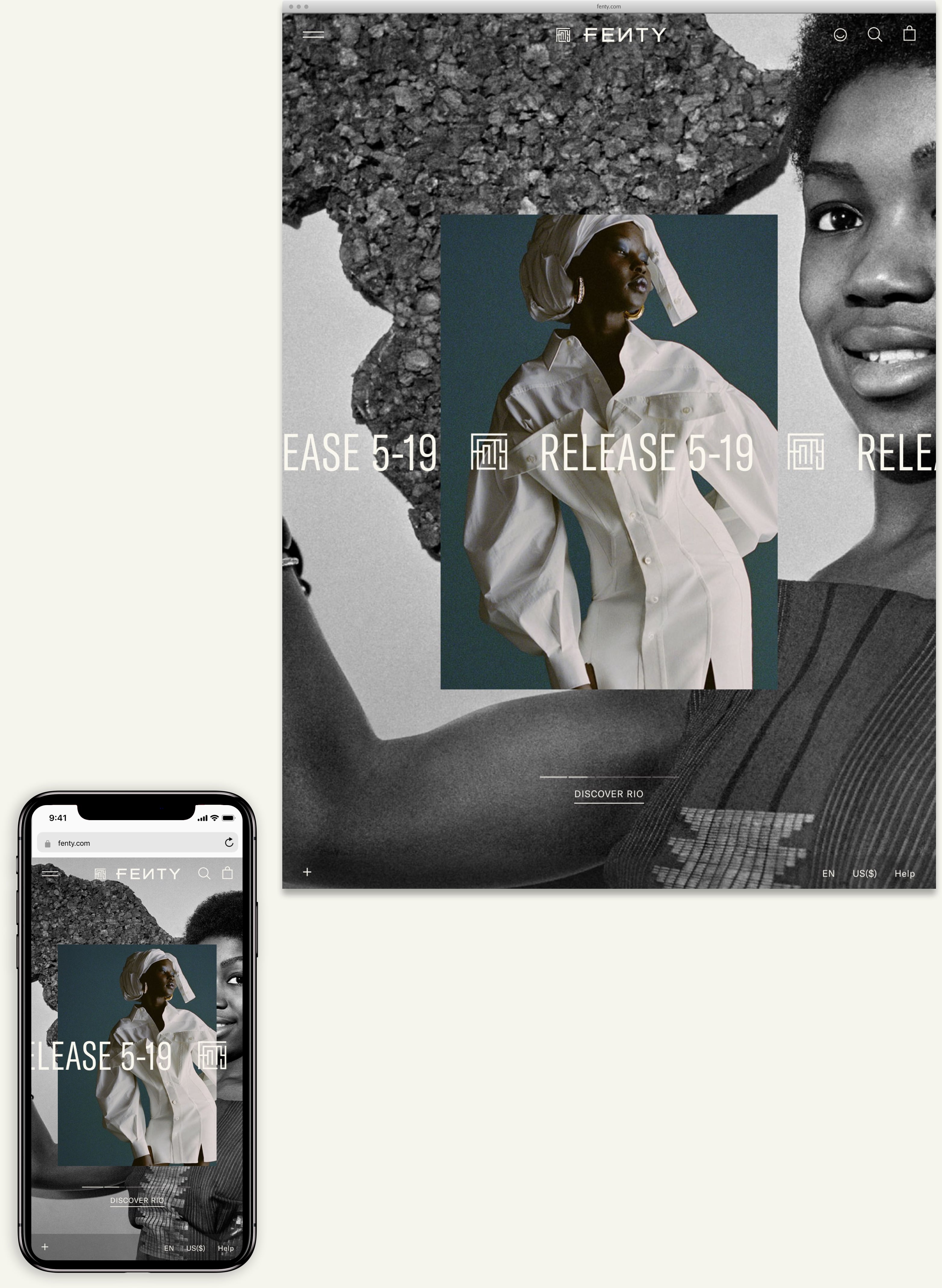 Products
Products are grouped by category and release. Therefore the interface needed to support both journeys i.e users looking for products via a conventional categories page, or through the release associated with a particular product.
A consideration for limited sale time and units needed to be clear to insure users were fully aware of drop dates and product exclusivity.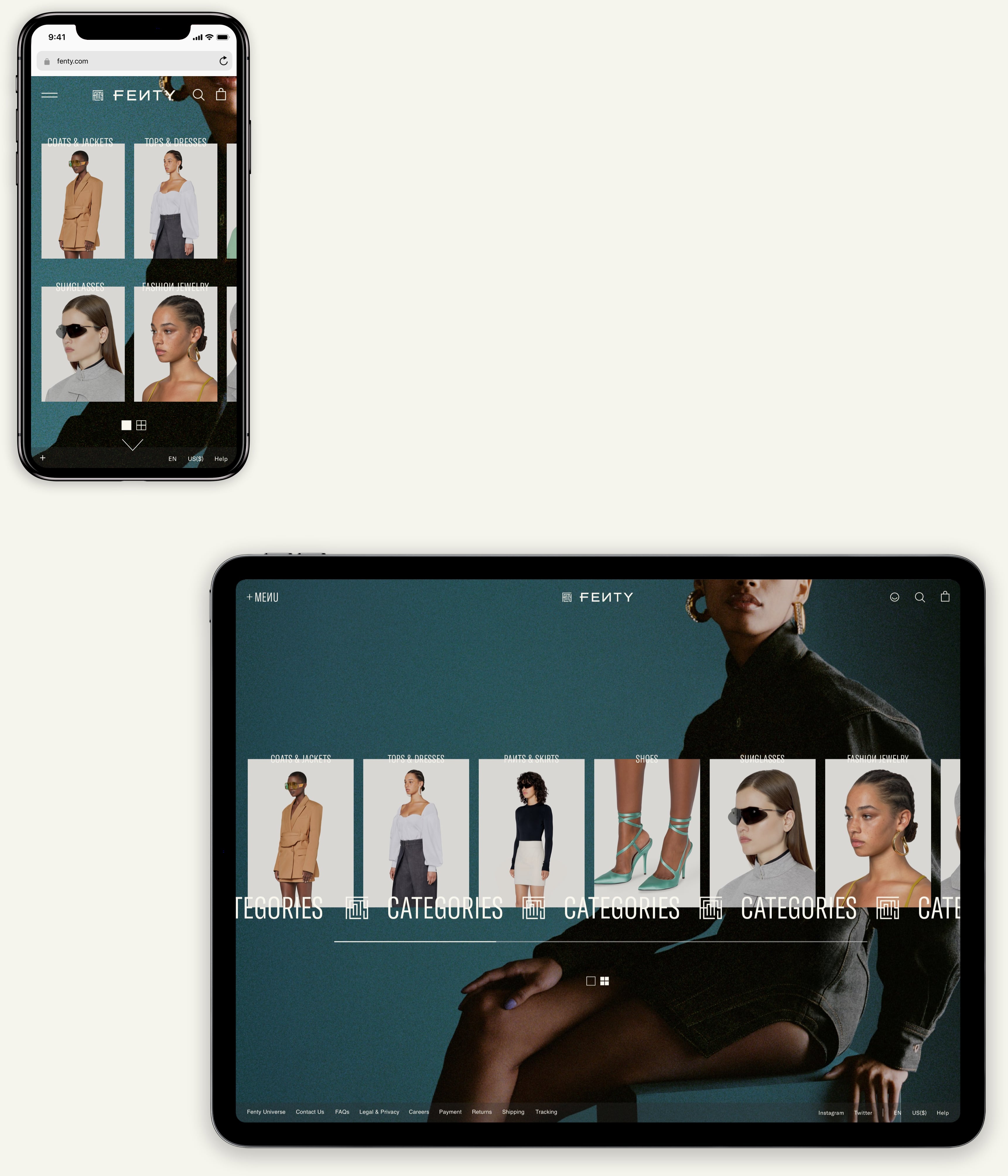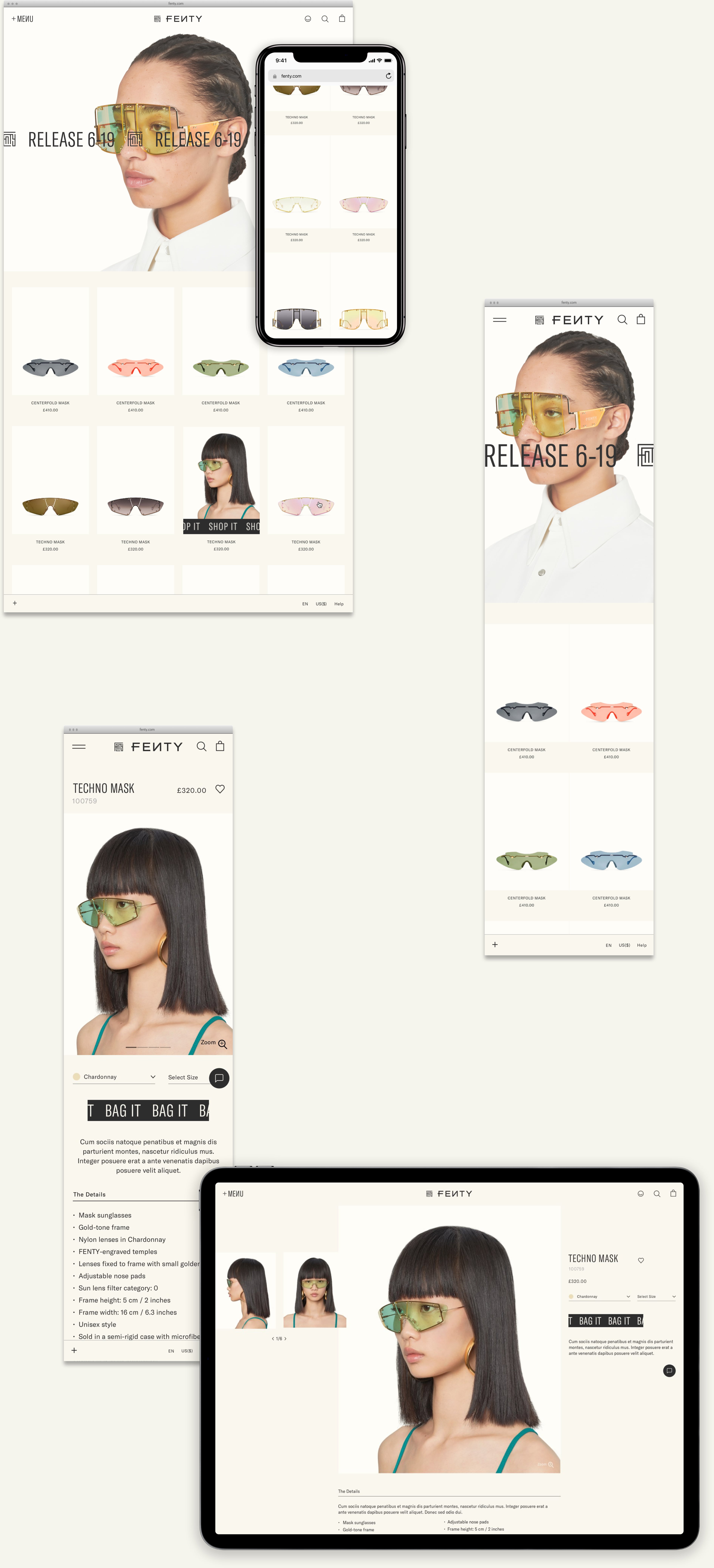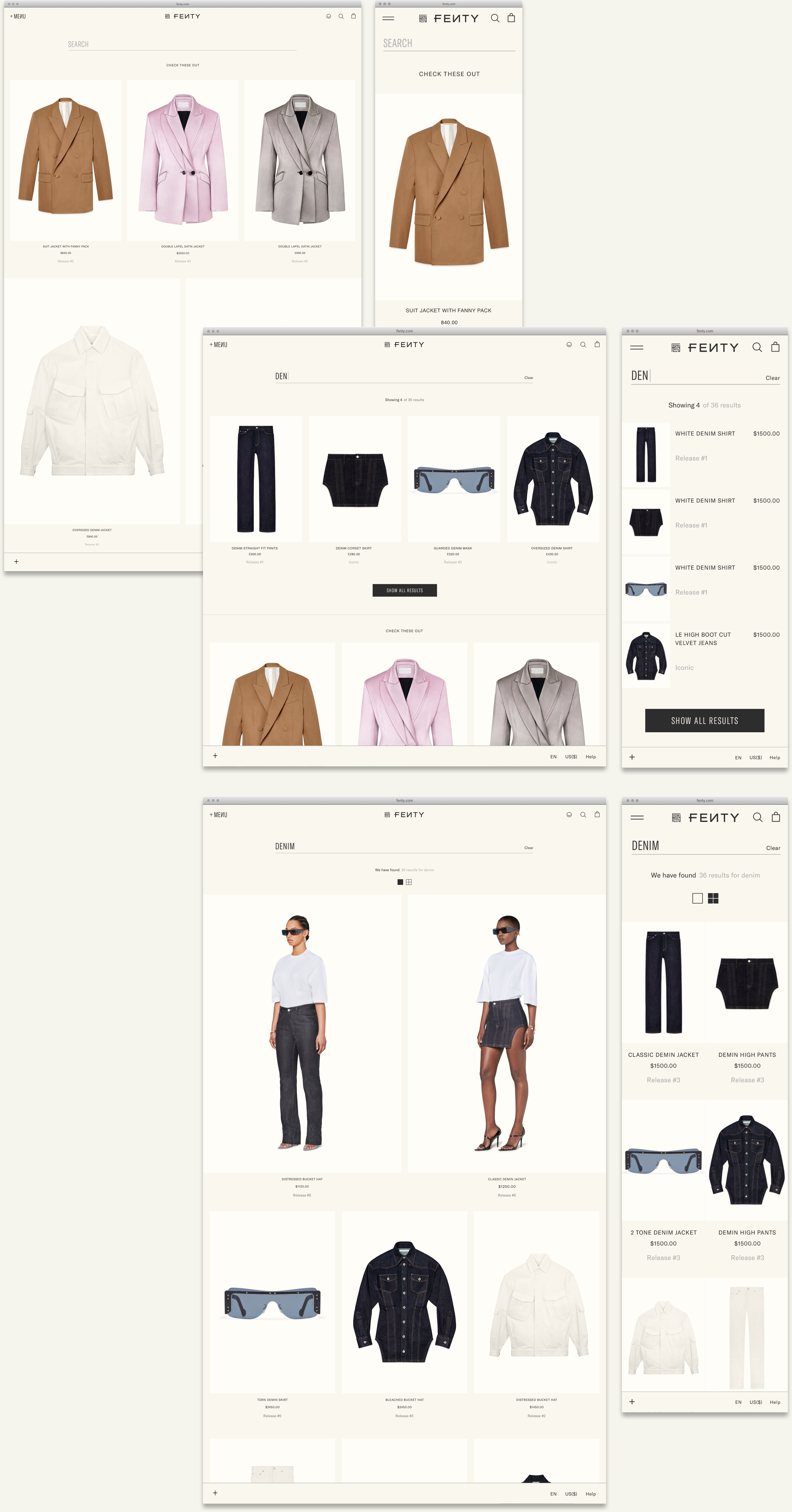 Stylists & Collections:
Products are also required to be categorized by other less conventional, more editorially suited topics i.e Stylists & Collections.
Stylist and Collection pages are great examples of how the platform can be used to provide more context to the Fenty vision. Giving users insight to the stylists and concepts behind the label helps build on the brand's growing online presence.

Prototypes
A heavy focus on motion allowed us to explore some unconventional interface patterns knowing they wouldn't test as well if the designs were left static. A combination of low, mid and high res prototypes were used to both validate initial ideas as well as finesse those that were marked as successful.
We tooled up and appropriately selected from a combination of Invision, Principle and After Effects. We found that the interactive nature of Principle lends to problem solving within 1-2 screens or micro interactions, Invision for flows and After Effects for fine tuning, before handing off for production.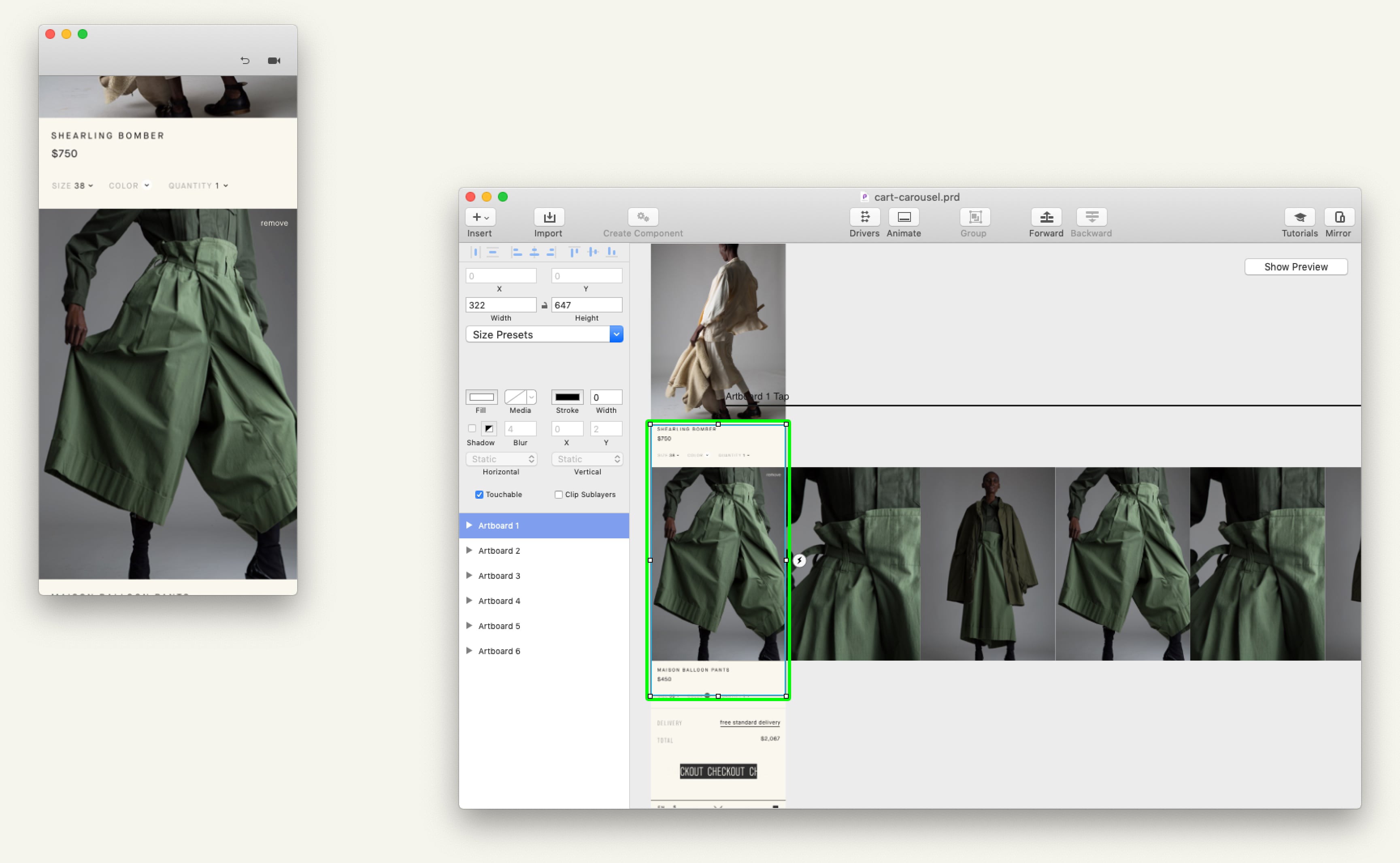 Credits:
Davor Krvavac, Creative Direction
Caspar Williamson, Design Direction
Chris Davis, Motion
Marta Nelson, Production
Pieter Konickx, Art Direction
Roma Levin, Art Direction
Suchi Ahuja, Art Direction
Ted Serchi, UI Design